Webinar: Managing Protected Data with Globus
October 24, 2018 at 11:00 AM CDT
---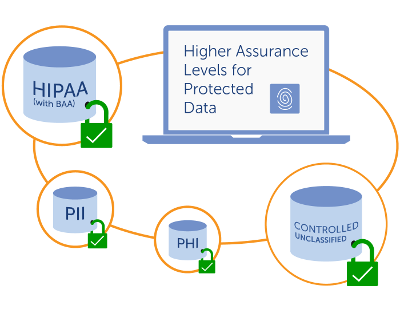 This webinar was held on Wednesday, October 24, 2018 to teach users about using Globus to manage protected data, including data regulated by the Health Insurance Portability and Accountability Act (HIPAA) and Controlled Unclassified Information (CUI). Watch recording
In this session you will:
Learn about features and enhancements to the Globus service that make managing protected data possible
Understand how your organization can benefit from these features
Engage in live Q&A with experts from the Globus product team
As announced in a blog post on August 31, 2018, the rich capabilities that Globus delivers for research data management are now suitable for use with data that requires higher security assurance, such as HIPAA-protected data, controlled but unclassified data, and data use agreements that require compliance with NIST 800-53 or 800-171 controls. With the availability of a set of new high assurance features, researchers will be able to transfer and share data while meeting the more stringent authentication and privacy requirements associated with research involving protected data.
In this live event, Globus head of products Rachana Ananthakrishnan addressed these exciting developments and discussed attendees' needs for protected data management.
---