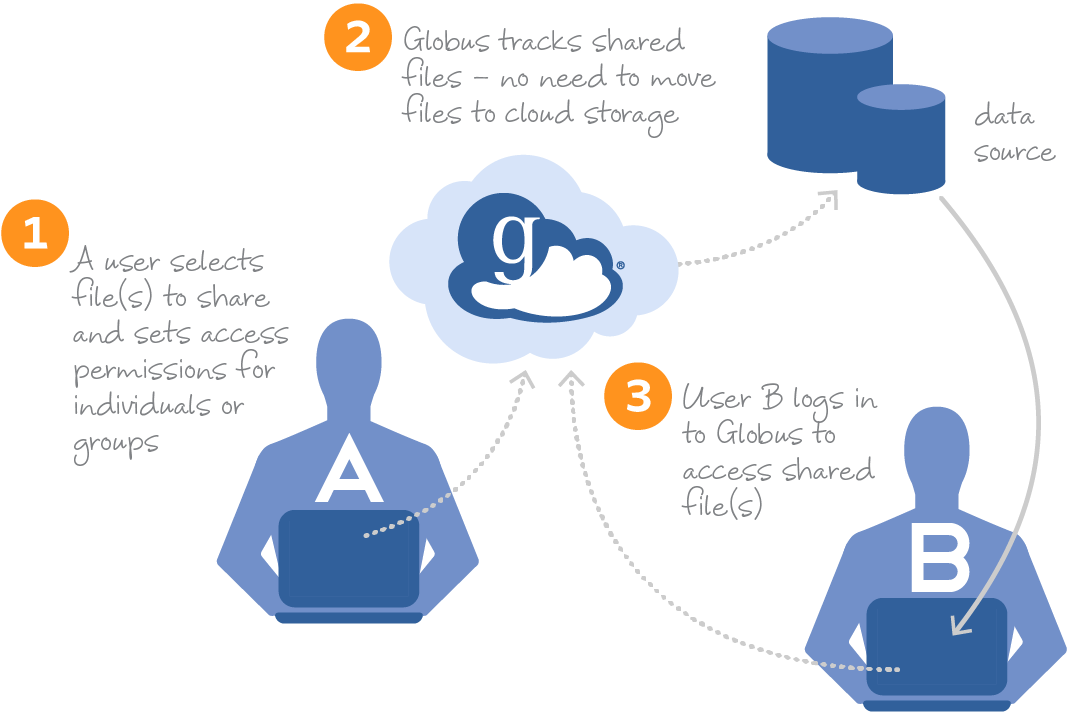 Globus lets you share your data with the people who need it. We provide the same ease-of-use found in cloud-based file sharing services, but without the high cost and added management burden that you incur when using such services with big data.
Most file sharing services require you to transfer your data to an external storage system that they manage—usually hosted in the cloud. This may not be an issue for a few files or megabytes of data, but when you need to share big data that's typical of scientific collaborations, such services become prohibitively expensive and cumbersome. You end up having to copy all your data to cloud storage, paying for additional storage—and perhaps for bandwidth usage when your collaborators download shared files to their systems.
With Globus, you don't have to move your data in order to share it. Simply create a "shared endpoint", which enables a particular folder on an existing endpoint to be shared with other Globus users. You can then grant read and/or write permissions on that shared endpoint to any Globus users and groups.
Any storage system that is enabled as a Globus endpoint can be easily configured to allow file sharing. You can create shared endpoints using Globus Connect Server on managed endpoints covered by a Globus Provider plan, as well as on personal endpoints owned by Globus Plus users.
---