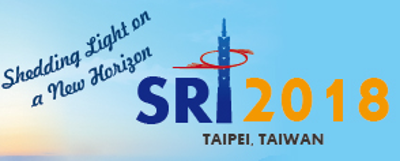 At SRI 2018, Globus co-founder Ian Foster will present a session on "Data Automation at Light Sources: Experiments and Lessons Learned" on Tuesday June 12 in Room 101. View the slides here from Dr. Foster's presentation.
For more details on this talk, see the submitted paper.
---
The 13th International Conference on Synchrotron Radiation Instrumentation (SRI 2018) will be hosted by the National Synchrotron Radiation Research Center (NSRRC) from June 10 to 15, 2018. A 5-day scientific program will feature the invited and contributed oral presentations in plenary and parallel sessions, poster and exhibition sessions, and a tour to the recently opened 3-GeV facility, Taiwan Photon Source (TPS) at NSRRC. For more information, visit the conference site.