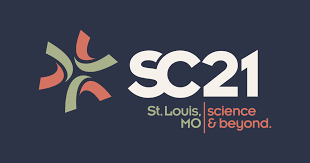 Whether you are new to Globus or an experienced user, we would like to engage with you at SC21. Let us introduce you to all the benefits of the Globus service and update you on some of the new developments.
Visit Globus in Booth # 3827
Join a Globus Presentation
Don't miss our experts presenting in these sessions:
Tutorials
Title: Enabling Secure Data Discoverability
Speakers: Vas Vasiliadis and Rachana Ananthakrishnan, University of Chicago, Globus
Time: Sunday, November 14, 1-5 p.m. CST
Description: Major research instruments operating at ever higher resolutions are generating orders of magnitude more data in relatively short timeframes. As a result, the research enterprise is increasingly challenged by what should be mundane tasks: describing data for downstream discovery and making the data accessible (often with appropriate access controls) to the broader research community. The ad hoc methods currently employed place undue burden on scientists and system administrators alike, and it is clear that a more robust, scalable approach is required.
Check back for more details - coming soon