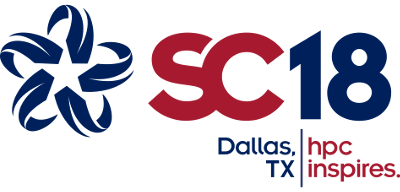 Globus is excited to exhibit once again at this year's Supercomputing Conference. Visit us in booth #4201 to get details on the important new capabilities we've released in 2018 - and what's coming for 2019.
Visit Globus in Booth #4201
As always, Globus will have an exhibit where attendees can meet with our experts, see demos, and get questions answered:
​Get details on new features like HIPAA support, HTTPS, the new web app, and more
See demos from booth partners Western Digital, Omnibond and more
Pick up new materials about our subscription benefits including protected data support 

Already a subscriber? Come pick up a subscriber sticker!

Talk to the product team about research data management requirements at your organization
Presentations
We will be presenting in several forums at SC this year:
BOF: National Research Infrastructure: Collaborative Session

Wednesday, Nov. 14 @ 12:15-1:15 p.m.
Location TBD
Globus Speaker: Ian Foster, Globus Co-Founder (with co-presenters Kenton McHenry from NCSA, Alainna White from Johns Hopkins University, and Frank Wuerthwein from UCSD)

BOF: The Power of Storytelling: Exposing User Experiences and Lessons Learned to Inspire and Instruct Technology Adoption

Thursday, Nov. 15 @ 12:15-1:15 p.m.
Location TBD
Globus Speaker: Mary Bass, Director of Communications and Outreach (with co-presenter Kristi Lanier from Cray)

Mini-Workshop: Hands-On With Globus

Date and Time TBD
Location: Stanford In-Booth Workshop Center ("the Corral") - booth #2206
Globus Speaker: Vas Vasiliadis, Chief Customer Officer
See you in Dallas!