Scheduled and recurring transfers now available in the Globus web app
November 17, 2021 | Brigitte Raumann
Today we released Globus web app support for scheduled and regularly repeating transfers. Now scheduling a recurring transfer is as easy as scheduling a recurring meeting. Nightly backups to cloud storage or hourly syncs to HPC centers, for example, can be configured with just a few clicks. Transfers can also be scheduled in advance, so a large data transfer can kick off late on a Sunday night, when bandwidth demands are lower. Scheduled and recurring transfers are reliably managed by Globus, so you don't have to maintain cron jobs or local scripts that depend on the availability of your system.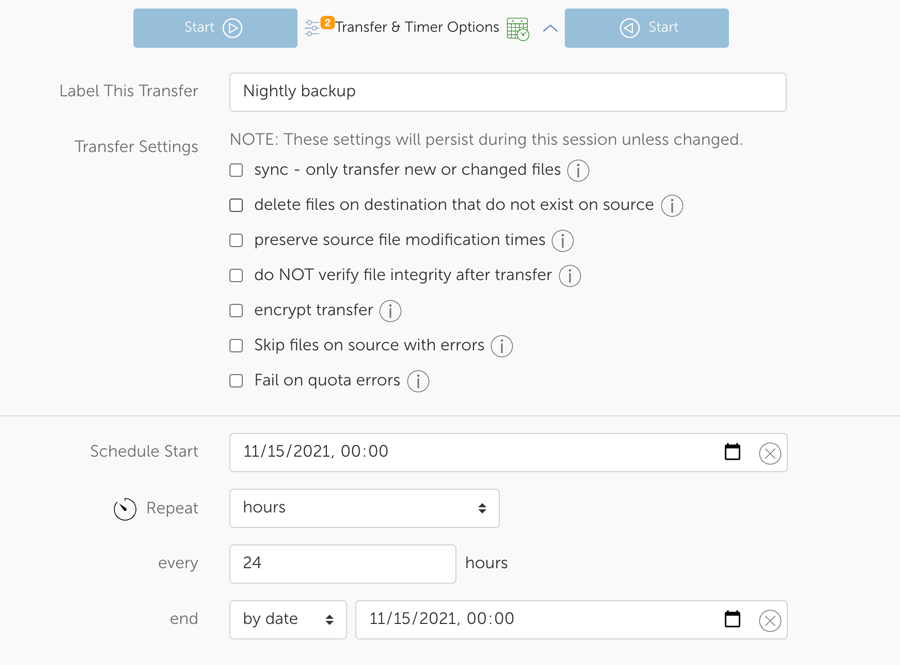 Using the Transfer & Timer options in the web app, a user can optionally choose a repeat interval, define a start time, and configure an end date or finite number of repeats. Using the new Timers page, you can view and manage your scheduled or recurring transfers.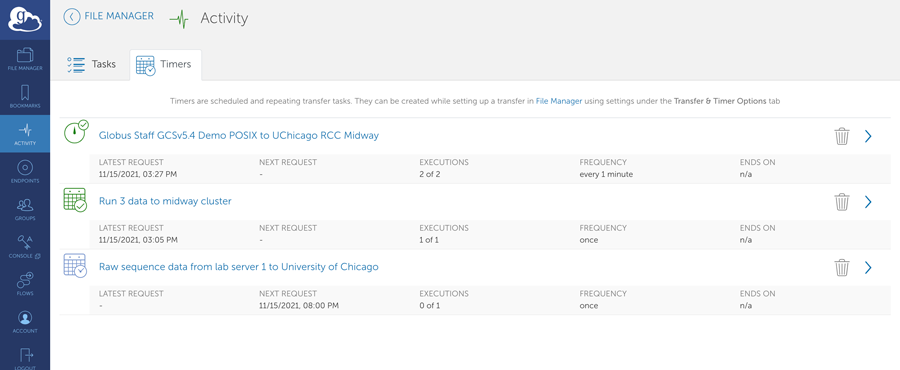 Timers are not currently available for high assurance collections, but support for sensitive data is coming soon.
Please log into the web app, and try out the new feature today. We welcome questions and feedback at support@globus.org.
---