Globus is here to help accelerate your research by simplifying how you manage data with collaborators.
Effective immediately we are offering access to all Globus features at no cost to non-subscriber institutions engaged in COVID-19 research.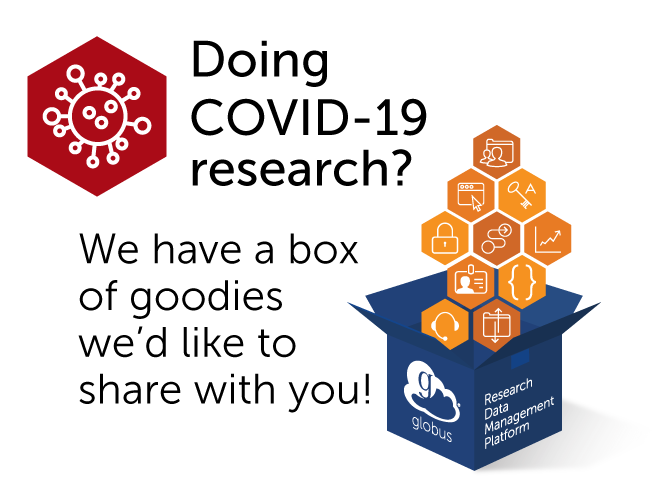 As a COVID-19 researcher you may use all features of Globus, even those available only to subscribers. This includes secure file sharing with any researcher anywhere, without the need for specialized storage or managing temporary accounts. We know that every second counts so we're also making our team available for 1-on-1 consultations to help you install, configure, and use Globus so you may benefit from the many advanced capabilities in the service. Please submit the form and we'll contact you to set up a free subscription.