The certificate authority used to issue service certificates for Globus Connect Server installations will expire on August 9, 2016. We have released an updated version of Globus Connect Server that contains the new certificate authority. Please update your installation prior to August 9th for uninterrupted use of your Globus endpoint(s). Click here for instructions on updating your endpoint.
This change does not affect any installations that use host certificates from other certificate authorities for their server. You can determine whether an update is required by completing the following two checks:
Check the certificate information in the endpoint definition at www.globus.org/app/endpoints. Click on the "Server" tab for your endpoint and note the value of the "Subject DN" field (see screenshot below).
Check the version number of the GridFTP server by running cat /etc/gridftp.d/*.
If the value of the "Subject DN" starts with "/C=US/O=Globus Consortium/OU=Globus Connect Service" AND the version of your GridFTP server is older/lower than 4.0.35, then your server needs to be updated.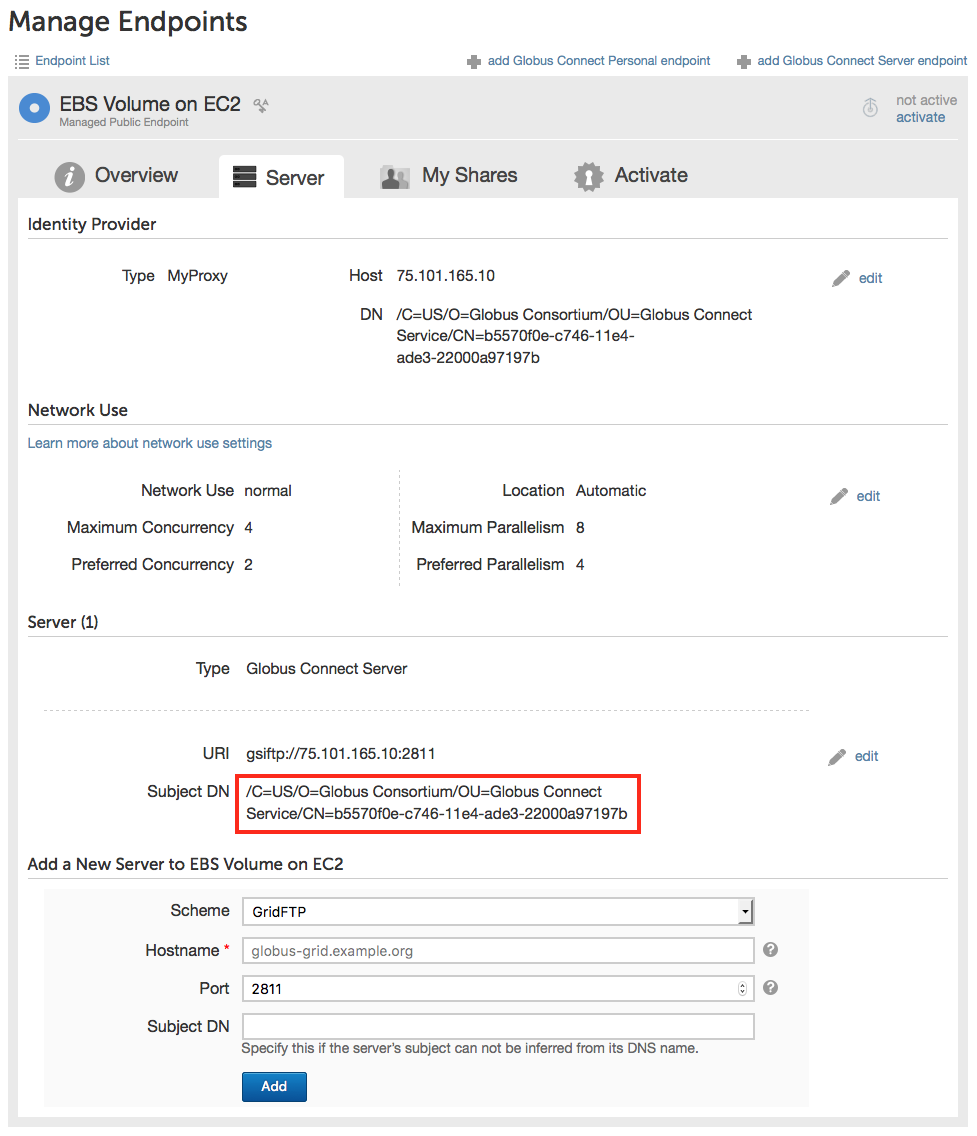 Once you have completed the update, check the GridFTP version again and make sure it is 4.0.35 or greater. The Subject DN will continue to start with "/C=US/O=Globus Consortium/OU=Globus Connect Service", but a new certificate will be in place.
If you have any questions or need help updating your endpoint, please contact Globus support.